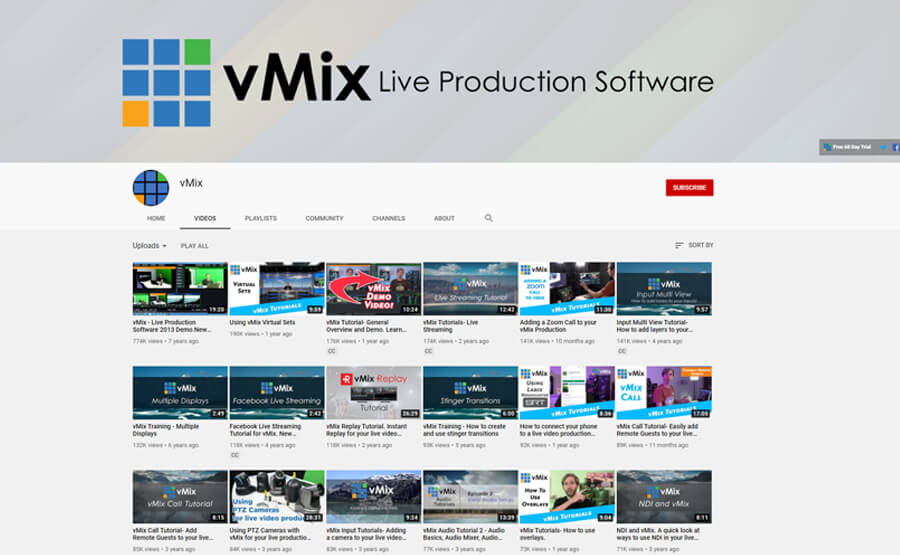 Get Your Official vMix Certification Today!
The Bachelorette's Degree in vMix Proficiency is an industry recognised degree for those that are looking to understand vMix and be able to competently run their own vMix productions. You will learn all the ins and outs of vMix and how to apply all of the features in the complex world or 20th century live video production.
ABOUT COURSE
The course itself will cover everything you'd want to know about vMix:
Installing vMix and using the correct hardware
Audio Routing
Instant Replay
Live Streaming
How to be an effective host
Becoming a Social Media Guru
Creating exciting titles
Plus much more
REQUIREMENTS
There are some basic requirements for this course
A general understanding of Australian English
The ability to turn on a computer
An Internet Connection
Access to YouTube
The ability to record yourself enjoying vMix video tutorials on YouTube
Assessment
The assessment for this certificate is fairly simple.
You must watch every single vMix YouTube Tutorial.
In order to prove that you have watched them, you must submit a video of you watching each one.
Create an amazing live production with the elements learned from the tutorials
Complete a 17 question assessment issued by vMix University.
HOW TO APPLY
Head over to the Contact Page and drop us an email. Let us know your current experience with vMix and answer the following question in 500 words or less- "How do you live life live?"